Elios came about in 2015, when we both found ourselves having to decide on the future of our career paths.

We were both dissatisfied with our jobs, both fed up with working for other people's dreams. Both in love for natural wines.

Despite coming from different backgrounds, what we had in common was a love of nature and of Sicily and the desire to revitalise our families' agricultural holdings, which up to that point had been under the thumb of the industrial groups to which we sold our grapes and olives for next to nothing.
The idea was to use a low intervention winemaking process (without using chemicals or additives etc.), from the grapes that our parents sold to major wineries, thus giving the grapes the chance to truly express themselves and recover their lost dignity.

Our start was not simple. We bet on our lands and dared on something unusual for our area.




1/3 Catarratto, 1/3 Grillo, 1/3 Zibibbo
Composed of 1/3 Catarratto, 1/3 Zibibo and 1/3 Grillo, the Elios Modus Bibendi Bianco Macerato Non-Filtrato is hand-harvested from vines grown in chalky clay soils at ideal phenolic maturity: Grillo and Zibbibbo are harvested in the last week of August, while Catarratto in the second week of September. Grillo and Zibibbo are then pressed, fermented with native yeast, and macerated (for 20 days) together, while the Catarratto does its fermentation and maceration (20 days) in a separate steel tank. After the fermentation is done it is blended in with the other 2. Next the wine sits on its lees for 7 months before being bottled unfined and unfiltered. This tastes like the sun, with bright, savory, slightly oxydative notes with beautiful structure.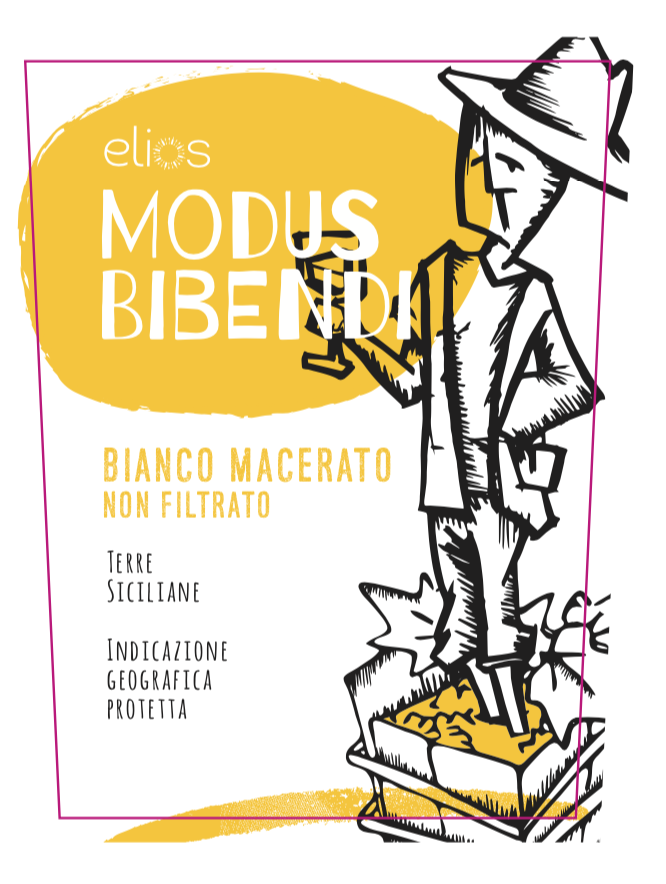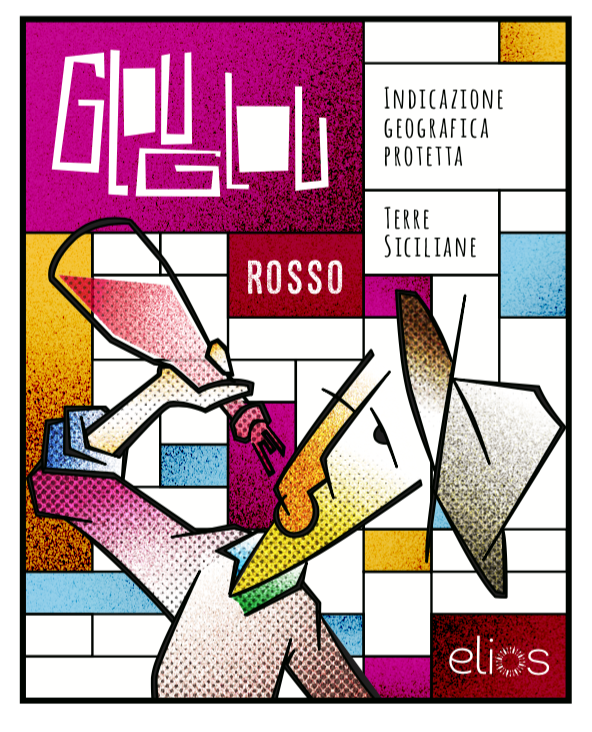 This easy-to-drink, chillable natural red is made from Nerello Mascalese grown in Monreale on clay and black volcanic soils. This year, Guido added a drop of Nero d'Avola as he felt it would add complexity and richness to the mix, and man is the wine great. The grapes are hand-picked, then brought to the winery where they macerate for 1 day. Fermentation takes place using wild yeasts in stainless steel, then the wine is aged in stainless for 7 months. It is bottled unfined and unfiltered. Talk about scrumptious, this should be everyone's go-to chuggable red all year round.
100% Nero D'Avola
The Modus Bibendi Nero D'Avola comes from 12 year old vines planted to heavy clay and chalky soils on hillsides. Hand-harvested, it is wild yeast fermented in stainless then transferred to chestnut barrels to rest for around 9 months. After a light filtration, the wine is bottled with a drop of sulfur for stability. The wine is dark but fresh, with black cherry, smoke, hay, earthy notes, juicy on the palate with a lovely minerality balancing it off until it ends in along chewy finish